Building custom homes to make dreams come true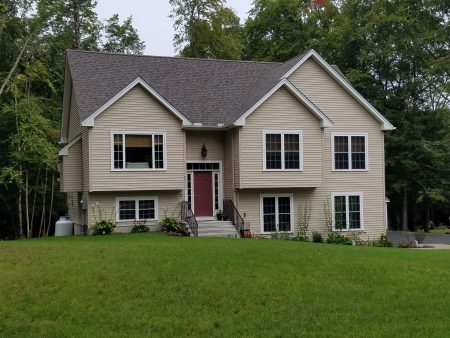 Across Connecticut and Massachusetts, LaRoche Builders has built custom homes for families who want to make a very specific home-ownership dream come true. Building a custom home may start with a simple dream, but the actual process can be complicated and — if you don't choose a contractor wisely — frustrating. We not only have custom home building expertise, but can help you along with way with property evaluations and other "soft services."
Your custom home is waiting for you!
LaRoche Builders, based in Stafford, Connecticut, can help you with all stages of developing a custom home, from the architectural renderings through to the fine carpentry details and interior painting.
Because we are a true full service builder, working with us to create your custom home is a less complex process than when many separate sub-contractors are involved. This gives you maximum value for your investment and ensures that your custom home is built in an organized, efficient process.
We are ready to help you develop a custom home that truly reflects your dreams — call 860-851-8800 today to begin the process!