Sheds, Barns, and Garages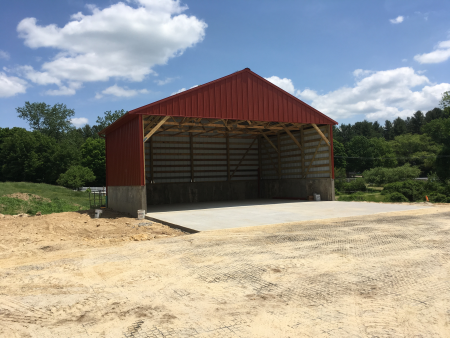 Building a custom garage, shed, or barn can make your property looks and value skyrocket. Expanding or adding garages is sometimes in the back of the mind though it mostly turns into an afterthought. But the reality is that a well-designed, well-planned space can improve your home and enhance its curb appeal too. Whether the garage you can think of would be attached to your home or stand as a separate structure on your property. Our experience building custom garages is a resource you can rely on to accomplish exactly what you have in mind.
Even if the main reason you want to build a custom shed or barn has to do with utility or functionality, it can also be an investment in your home's overall aesthetic appeal. At LaRoche Builders, we take the time to listen to your needs and design an accessory building that matches your home's architectural style. As Well as the features of your landscaping and property, and of course, the purposes for which you want the building.
Your new shed or barn will be something you will enjoy looking at as much as you will enjoy making use of it!
As a builder with decades of experience, we have constructed garages for all types of homes and usage. Owners of historic homes may wish to conceal the "modern" aspect of the garage, so it does not clash with architectural style. Collectors of antique or rare cars may have particular requirements for garages to protect their investment. We take the time to listen to what you want and have the resources and experience to deliver.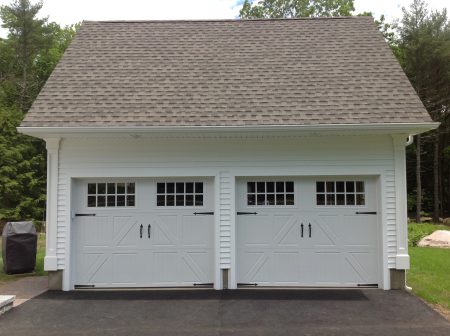 We have built barns and sheds in Connecticut and southern Massachusetts. This allows us to make suggestions to the homeowner during the planning process, which enhances the usefulness and appeal of the finished shed or barn in the long run. Unlike cheap pre-fab barns and sheds, a LaRoche Builders accessory building will stand up to all the elements and provide enduring value.
Give LaRoche a call at 860-851-8800 or contact us via email!